Growth or Value Stocks?


Market Information for this Week.....

Growth or Value Stocks?

To buy growth or value stock is a question that has been debated among those that have steadfastly practiced either style of investing for as long as the stock market has been acknowledged! Therefore, it is interesting to see which style has worked better, by pursuing a different method of study based on several different time periods and holding periods.

VIX - Below 15 May Cause Short-Term Caution

Should traders be alarmed about the Volatility Index taking a trip south of 15? Over the short term, it does seem that there's some valid cause for concern. However, after examining the facts, while the short-term action could be a little bumpy, it is likely to expect the market to return to normal -- or at least, what passes for normal -- over the longer haul.

Sell Signals for the Stock Market

Though some technical indications are being thrown around as sell signals or corrective warnings, yet with deeper research and practical understanding on these same indicators suggests a pause could be at hand, but not necessarily a correction.

Five-Week Expiration Cycles - Indicator for the Week Ahead

The week ahead marks the beginning of another of the five-week expiration cycles, as last week was options expiration. This new cycle ends on April 21 -- five weeks, instead of the typical four. This article discusses the differences between the four and five week cycles and its impact on the market.

The Week Ahead in the Stock Market - March 19, 2012

The key to the direction of the market in the week ahead will be investor behavior. The week also features earnings reports from Oracle, Nike, Lululemon, FedEx, Tiffany, General Mills and Accenture. Also a big week for housing-related reports is on the agenda which could give stocks a bigger push. But watch out for interest rates and oil prices.
---

Advertisement.....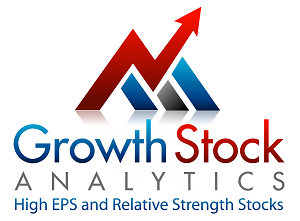 ---
"Success is simple. Do what's right, the right way, at the right time."
Option Tip for your Success!
Options traders are not successful because they win.
Options traders win because they are successful.
Legal Notices and Disclaimers