Earnings Season Impact


Market Information for this Week.....

Earnings Season Impact

There are a few key reasons why this earnings season will be unique and more volatile than others we have seen in the recent past. This article provides an insight into why some stocks will soar -- and some will plummet dramatically!

The SPX Crucially Positioned – Skepticism is Rampant

Even though a bull market is apparent -- three years and more than 600 SPX points later -- retail investors still aren't buying it! This article looks at three major signs that skepticism is mounting, despite the market's technical feats.

First Quarter Results – 2012

This article takes a look at the results of the first quarter -- the winners and losers of the DOW, SPX, COMP and NDX. Also, Apple's standing and Sears continued profit line are discussed.

The Second Quarter and Seasonality - Market Indicator for the Week Ahead

This week, seasonality takes center-stage to see how the market has performed in the past during the second quarter. Also, included will be a list of stocks that have performed exceptionally well over the last three months, and see what history tells us about what we can expect from those names.

The Week Ahead in the Stock Market - April 02, 2012

A big week ahead after a great 1st Quarter! After the best first quarter in 14 years, the market may be poised for the long-awaited pullback, as investors look to a slew of economic data for insight on the strength of the domestic economy.

Friday's jobs report will be the week's big event, along with auto sales reports on Tuesday. Bed Bath & Beyond, Carmax and Monsanto report results. Apple had the biggest impact on the market in the quarter, but Sears was the top S&P 500 stock.
---

Advertisement.....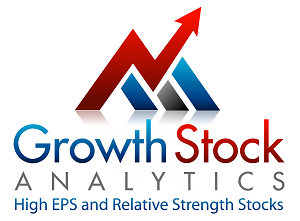 Growth Stock Investing and Trading for Stock Market Investors
Since 1996
Your Best Source For Top Stock Picks, Stock Rankings, Stock Screening, Swing Trading, Hourly Stock Alerts, Market Strategies, Portfolio Tools and More.....
---
"Success is simple. Do what's right, the right way, at the right time."
Option Tip for your Success!
Options traders are not successful because they win.
Options traders win because they are successful.
Legal Notices and Disclaimers